We have a variety of services to serve you! You choose what might fit you best!
But, if you need any assistance, feel free to contact us and schedule a FREE CONSULTATION!
---
Our Services include: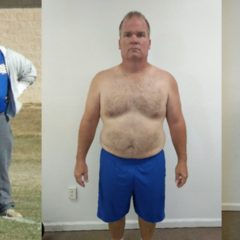 The doctor told me that I would be dead in ten years. Did that motivate me? You would think it would, however, that didn't even phase me. I did, at least, join the gym with the encouragement and push from my mom. I had lost some weight initially, but it had come to a screeching halt, and I was getting down and depressed. I had dreams and goals, of course, but very little optimism about… READ MORE "JR Burns"
JR Burns
---
Group Fitness Classes
Classes take place at NEW HORIZON FITNESS CENTER in Swansea, SC.
Low-Impact Fitness
Designed for balance, strength, posture, and flexibility that is easy on the joints
Boot Camp
Circuit training