18
Dec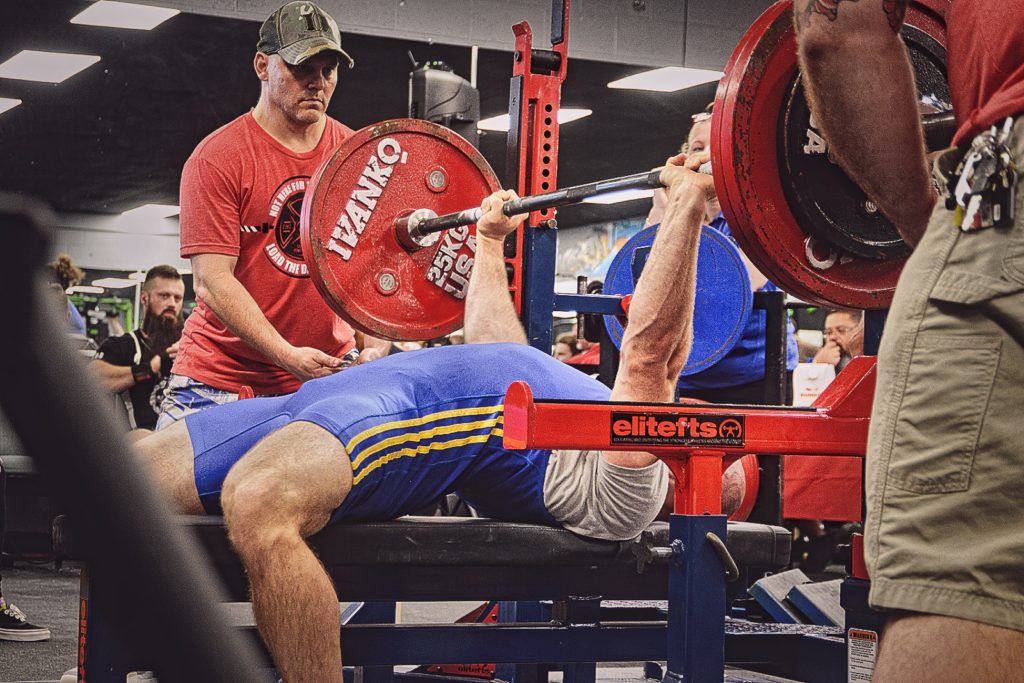 Yes, you have read correctly. I am not a personal trainer.
So, then what am I?
I guess it's best to explain what a "personal trainer" is.
According to the Bureau of Labor Statistics, there were approximately 300,000 personal trainers in the US in 2015. That number is increasing, on average, by 10% – 15% per year. The same report provides a summary of the average personal trainer. Their level of education is a high school diploma or equivalent, they have no relative on the job experience, and their training for being a personal trainer is a minimum amount of on the job training.
I am not a personal trainer. Now, I don't say that in an effort to cast disparagement on personal trainers. I say this to explain the difference between the average personal trainer and what I do.
Personal Trainer is not even in the name of my certification or degree. But, I have chosen to be called this because people recognize the job title. However, this awareness comes with assumptions, experiences, presuppositions, and sometimes frowny faces or question marks. Being labeled a personal trainer is not wrong, but it puts me under an umbrella of the stereotype—which I challenge because I provide so much more.
Most people know that personal trainers typically have a 6-week to 3-month certification, and many trainers are bi-vocational. I am:
A graduate of Limestone College with a 4-year Bachelor of Science degree in Strength & Conditioning;
A Certified Strength & Conditioning Specialist (CSCS), a certification requiring a Bachelor's degree in order to apply, test and obtain;
A contributing member of the National Strength and Conditioning Association (NSCA)
A Precision Nutrition Level 1 (Pn1) certified nutritionist.
Plus, this is my fulltime job. I'm all in!
Most personal trainers are also very expensive which is not necessarily bad if you are getting what you're paying for. However, many trainers cannot set their own prices and value, because they're at the mercy of the prices set by their managers. So, you could be paying high-dollar for a mediocre trainer.
High-price doesn't always mean high-value.
Granted, the true value of a trainer is not necessarily in what certifications he or she has (although being knowledgeable of exercise and nutrition is essential). He or she must be able to communicate and relate their knowledge and experience to help others.
The adage has never been truer: "People don't care how much you know, until they know how much you care."
I don't intend to convince anyone that I care. I can't merely say "I care," and everyone believes me. I hope by a positive experience with RTC that no one can deny we are genuine.
For people to see that a coach cares, and is able to help them, they must first build trust. One of the first elements in building trust is knowing a person and being able to relate to them.
So here is my story:
I grew up in the rather small country town of Gaston, SC. I loved playing outdoors and sports. I was a wild child for sure, and I was very competitive. I had to win at everything.
Baseball was my main sport of interest. Baseball and I definitely had our ups and downs.
I loved hunting, fishing, and winning—not sure I mentioned that.
I also became very involved in my church growing up. Now, I am a youth and collegiate minister at that same church.
I went to Swansea High School and graduated with honors. I played baseball my years there and went on to play at the collegiate level.
After my first year at Limestone College, I had a catastrophic knee injury that almost ended my career. I was running to first base and lunged for the bag to beat the ball; my knee hyper-extended, and I was out. My ACL, LCL, PCL, Patellar tendon, meniscus, and IT band were torn. After major reconstructive surgery and 3 cadavers, one year later I was still only about 90 percent healed. During these months, I learned a lot. This experience would serve me for years to come because, little did I know at that time, I would need the knowledge and skills I learned to help serve my clients now.
Injury is not easy to overcome both physically and mentally.
When my knee fully recovered, I returned to playing baseball my Junior year. I played ball one more year, but I had lost interest in playing.
I had always been a fast runner, and even after my injury I was still the fastest on the team. However, my desire to play baseball hit a screeching halt. I was mentally done.
I began to seek out a new adventure—running track. My best friend, and now business partner, gave me some advice to try talking with the track coach at Limestone. I saw the coach in the gym one day, and we had a conversation about running track. I told him I had never ran competitively, but he seemed ok with that. My strength coach and advisor also gave a good word about my speed. As this played out, I actually received double the scholarship money to run track than I did to play baseball!
Although starting as a first-time track athlete, I was blessed to be both the indoor & outdoor Conference Carolinas' 60 & 100 meters sprint champion, set multiple school sprint records, was the team captain and MVP. I am also a 2-time NSCA All-American & a Capital One Academic All-American Athlete. Ironically, I had returned faster after my knee injury. I never saw that coming. A blessing in disguise.
Anyone can compete in some collegiate track meets as an unattached athlete. So, I occasionally still compete from time to time.
Plus, I've really been intrigued by powerlifting. Powerlifting is a competition of max effort lifting in the squat, bench press, and dead lift.
My personal bests are:
Squat 512 lbs.
Bench press 336 lbs.
Dead lift 545 lbs.
God has really blessed me beyond belief, and I intend to use the gifts, abilities, talents, & knowledge He's given me to help others reach their goals & transform their lives. 
My client relationships are built on the common interest of "challenging ourselves, and others, to achieve & exceed the personal & specific goals we all hold deep within our core." Life is a battle! We must be fit to fight!
If you have a deep desire for transformation or if you want to further refine your current training routine, RTC is right for you. Through RTC, you will find guidance for most any fitness goal including general fitness, weight loss, strength & power, speed & agility, & bodybuilding. For the competitive athlete, our regimens include programs & protocols that enhance athletic potential – strength, power, speed, agility, & injury prevention.
Ultimately, RTC is about using God-given resources, tools, & opportunities in helping others to be victors in life. Life is a battle! Half the battle is having the confidence you can achieve what you undertake. RTC is ready to help you win that battle!
If you hire RTC you don't just get personal trainer. You get a partner with knowledge, personal and professional experience. The adage "you get what you pay for" can hold true when you're searching for a professional to help you achieve your own personal fitness goals.
It wasn't easy writing this blog. Why? Because I was afraid, or concerned, I'd come across as elitist or pompous. That's not my purpose in writing this. My goal is to share my story and help you to get to know me a little better.
So, no, I'm not a personal trainer. I'm a Strength and Conditioning Specialist. I'm also a real guy with real experience in overcoming challenges. And I fully recognize I've been abundantly blessed. Blessed to have had the obstacles I've experienced because they have, ultimately, taught me valuable lessons I want to share with others. My hope and prayer is for my life and experiences to be used to help others in my business, RTC. Relentless Training Corps.